0.2-2% water power proportional dosing pump for farm DY2502
Products Visitors:350
Package:6pc per carton
Size:1 x 50m
Model:DPY2502
Products description:
agricultural irrigation chemical fertilizer injector,Water-powered proportional chemical dosing pumps
Jining Rondy  International Trading Co.,Ltd is  the most profession supplier of water powder automatic proportional dosing pump in China since 2010 year  , located in Jining city of China . Water powder automatic proportional dosing pump are applied to livestock ,irrigation, landscaping ,environment ,chemical industry , Vehicle cleaning ,etc . with adopt the most advanced production equipment and many years experience , the product quality and production technical have reach the advanced level .We attracted more and more domestic and international customers . the product have been exported to Russia, United State , Mexico, Canada , Australia, England, New Zealand, Germany and other  countries .
We sincerely looking forward to entering good business relationship with every customer . If you any requirement or question, please do not hesitate let us know. Thank you very much .
Working Principle
The proportional pump takes the flowing pressure water as power, having small water pressure loss, without any other power facilities. It uses water power of the proportional pump as enginewhich drives the piston and the connecting rod inside the proportional pump, sucks up the liquid additive directly and makes it dissolve in the water flow. This device moves up and down in a cylinder. When pressing out the water, it uniformly sucks the additives loaded at the bottom of the container into the water flow through a tube. Repeat the up-and-down motion until the effect is achieved that the additive is added to the flowing water evenly and constantly.
Specification
Model No.:DY2502
Gross Weight:2kg/pc
Packing Size:52*17*30cm
Proportional range: 0.2%-2%
Flow temperature: 4℃-30℃
Working water pressure: 0.2-6kg
Caliber of water inlet and water outlet: 32mm/25mm
Main Application Fields
1-Horticulture industry: the fertilization, storage and pest control for flowers, fruits and vegetables, etc. 2-Animal husbandry: the
fixed-ratio health dosing for livestock and poultry, such as chickens, ducks, oxen and pigs. 3-Industrial field: water treatment,
chemical engineering, metal processing, and fire control, etc. 4-Constant proportion dilution of special solvents such as smell
removal solvent, cooling solvent and lubricating solvent; 5-Car-washing industry, printing industry, hospitals, wine industry and
other industries.
Specification 
| | | | | | |
| --- | --- | --- | --- | --- | --- |
| Code | Dosage Rate% | Flow Rate Range | Press Range | Dosage Rate | Injection Rate |
| DP2504 | 0.4-4% | 25~2500 L/h | 0.2~6 bar | 1:250~1:25 | 0.1~100L/h |
| DP2502 | 0.2-2% | 25~2500 L/h | 0.2~6 bar | 1:500~1:50 | 0.05~50L/h |
| DPY2502 | 0.2-2% | 25~2500 L/h | 0.2~6 bar | 1:500~1:50 | 0.05~25L/h |
| DPY2501 | 0.2-1% | 25~2500 L/h | 0.2~6 bar | 1:500~1:100 | 0.25~125L/h |
| DPY2505 | 1-5% | 25~2500 L/h | 0.2~6 bar | 1:100~1:20 | 0.25~250L/h |
| DP2510 | 1-10% | 25~2500 L/h | 0.2~6 bar | 1:100~1:10 | 0.25~250L/h |
| DPY2520 | 2-10% | 25~2500 L/h | 0.2~6 bar | 1:50~1:10 | 0.5~500L/h |
App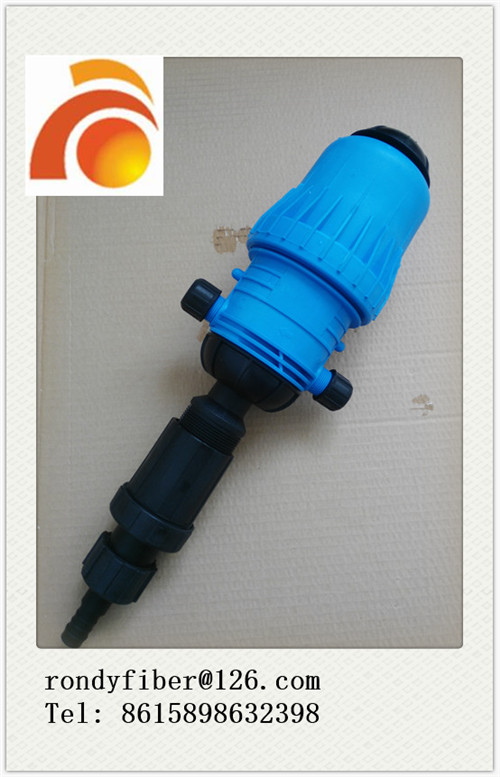 lication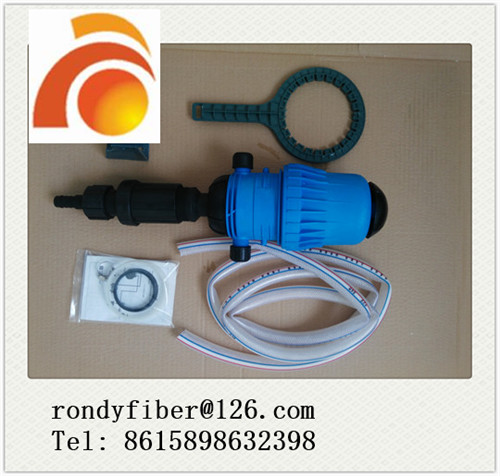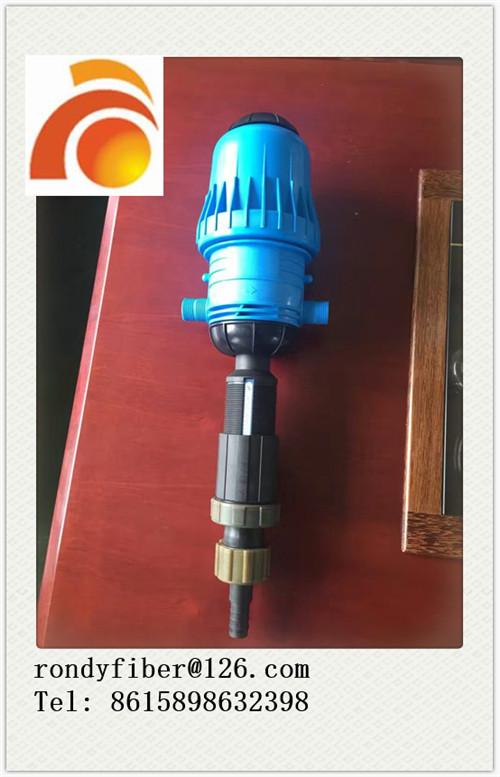 New Products
Relative Keywords
You may also be interested in:
Business Type: