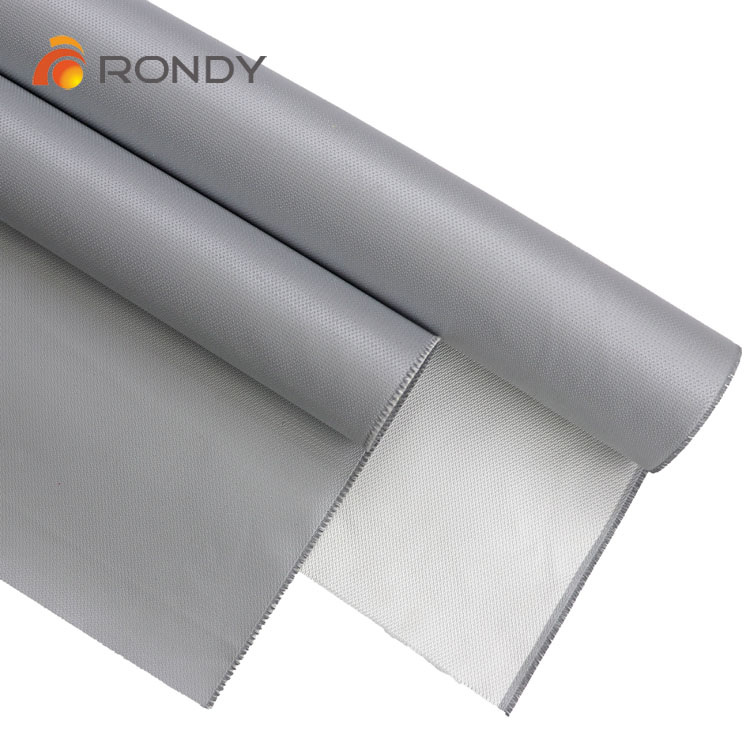 PU Coated Fiberglass Fabric is a fiberglass fabric coated with Polyurethane, and composite materials with multiple functions, the design of PU coated fiberglass fabric can adapt to different places.
It features good rebound resilience, toughness, softness, bright in color, superior resistance to wear, cold, oil, water, aging and weather. It also has the function of an anti bacterium, and can also be used for mould proofing, heat-insulation and anti-ultraviolet.
Main Application:
PU coated fiberglass fabric provide isolating protection from sparks,spatter, and slag.
It can be used for waterproofing in roof, underground projects, bridges, drainage channels, reservoir and disposal of sewage and etc, also applied to motor, chemical plant, equipment of power plant ,Expansion joints and so on.

Main specification:
| | | | | | |
| --- | --- | --- | --- | --- | --- |
| Code | Width mm) | Thickness (mm) | Color | Unit Weight (g/m2) | Coating |
| 3732PUO | 1000/1524/2000 | 0.43 | grey | 450 | One side |
| 3732PUT | 1000/1524/2000 | 0.45 | grey | 480 | Two side |