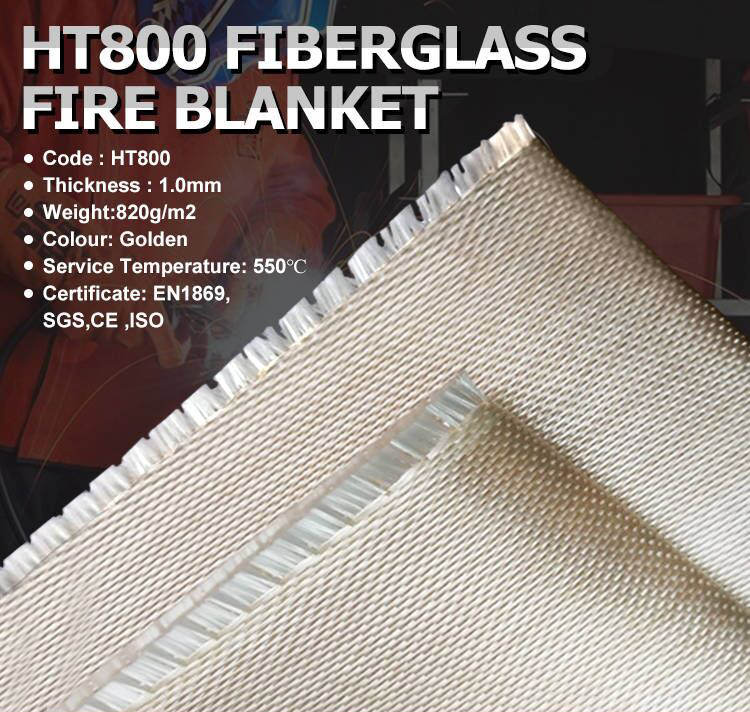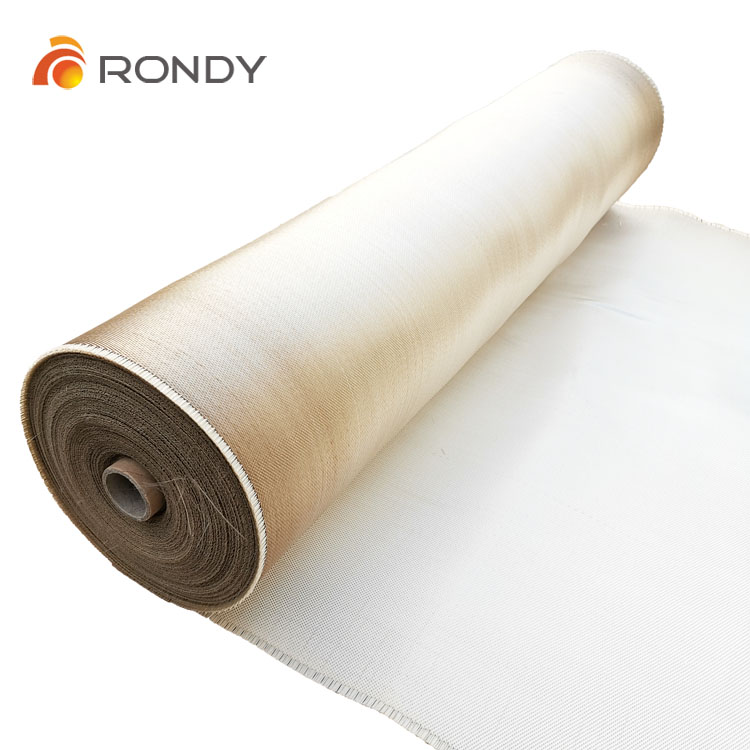 Product Description
HT800 fire blanket is made of fiberglass fabric and is woven in satin weave. It is more effective for medium to heavy welding sparks.Its light weight and heat treated satin fire blanket is more resistant to the thermal shock of welding sparks than other textured fabrics. High strength satin fabric also have a hairless texture to prevent skin irrtation.
It has excellent electrical insulation,corrosion resistance,high temperature resistance and good resin impregnation.
It is widely used in the shipyards, ship repairs. Oil and gas, pentrochemical and metal construction industries where heat insulation, insulation lining and extensive welding take place, also can be used as the base material of coating.
Specification:
Service temperature: 550℃
Thickness:1.0mm
Weight:830g/m2
Colour: golden/tan
Width:100cm,180cm,200cm
Length:25 meters,30 meters,45meters,48meters,50meters
Packing: inner packing:plastic bag; outer packing:carton or carton on pallet
Certificate: EN1869, CE, ISO9001
TECHNICAL DATA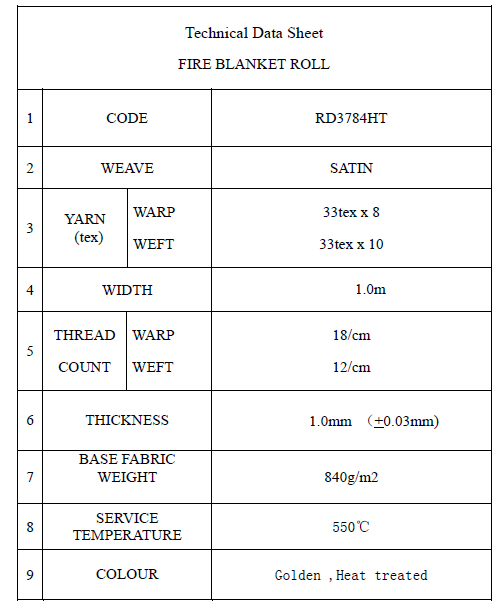 Package
Inner packing: plastic bag
Outer packing: carton or woven bag ; pallet

Company& workshop