Orange PVC fire retardant tarpaulin coated fiberglass fabric cloth
Products Visitors:231
Model:PVC200,PVC280,PVC3732
Size:1 x 50 m
Package:Kraft bag, woven bag, carton
Products description:
Shandong Rondy Corporation is the professional manufacturer of high temperature insulation fabrics in China since 2009 year. These speciality fabric provide temperature protection from 100℃ -1000℃.The main product including fiberglass cloth,texturized fiberglass cloth,silicone coated fiberglass cloth,PU coated fiberglass cloth,acrylic coated fiberglass cloth,vermiculite coated fiberglass cloth,aluminum foil laminated fiberglass cloth,silica cloth,PTFE coated fiberglass cloth,aramid fabric ,etc.
PVC Coated Fiberglass Cloth
PVC coated fiberglass fabric is made of fiberglass basic cloth coated with PVC. It has good properties of fire resistance, weather proof and excellent water repellence. It is also ultraviolet-proofing, cold-proofing and easy to cut.
Features:
waterproofing, flame resistant, mildew-proofing, cold-proofing and corrosion-proofing; seasoning resistant; ultraviolet-proofing; easy washing; high temperature resistant(180), good capability of heat maintaining.
Main Application:
1.Tarpaulin: widely used in trains,truck ,storage,docks,warehouses (waterproof)
2. Air duct cloth: drilling tower cloths,mine air duct
3. Insulation: used to wrap various pipes and equipment, can be cut into strips.
4.Firproof tape
5.Fire welding blanket,fireproof curtain
6.B uilding membrane
Weight:420g/m2,580g/m2, etc
Color:orange,red,green,grey etc
Width:1000mm~2000mm
Length:50m per roll
Package:carton or pallet
Product can be produced according to customers' requirement .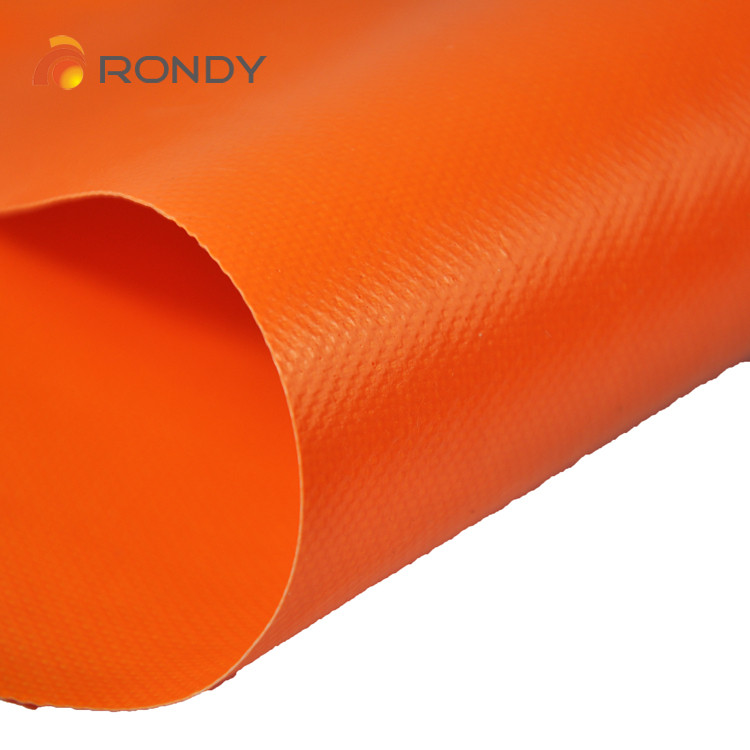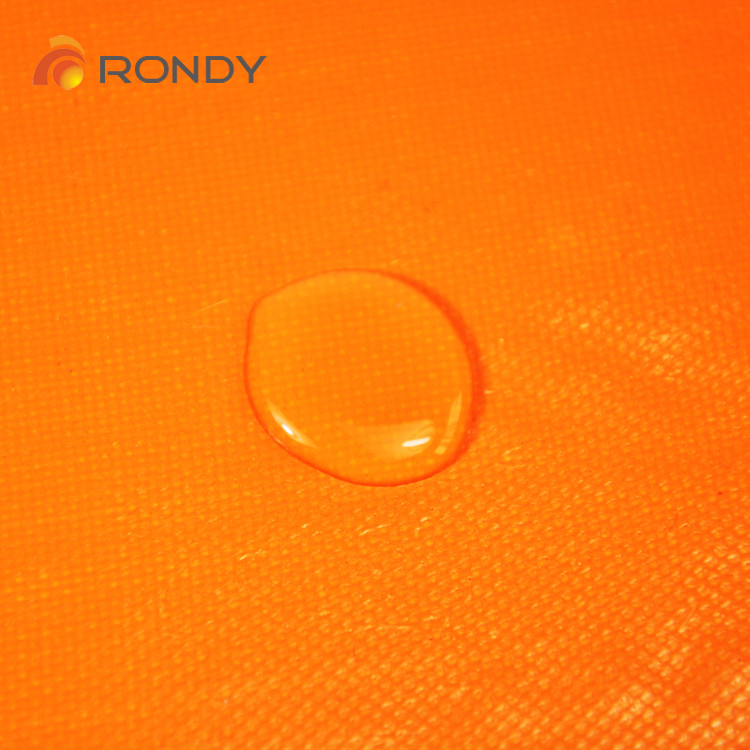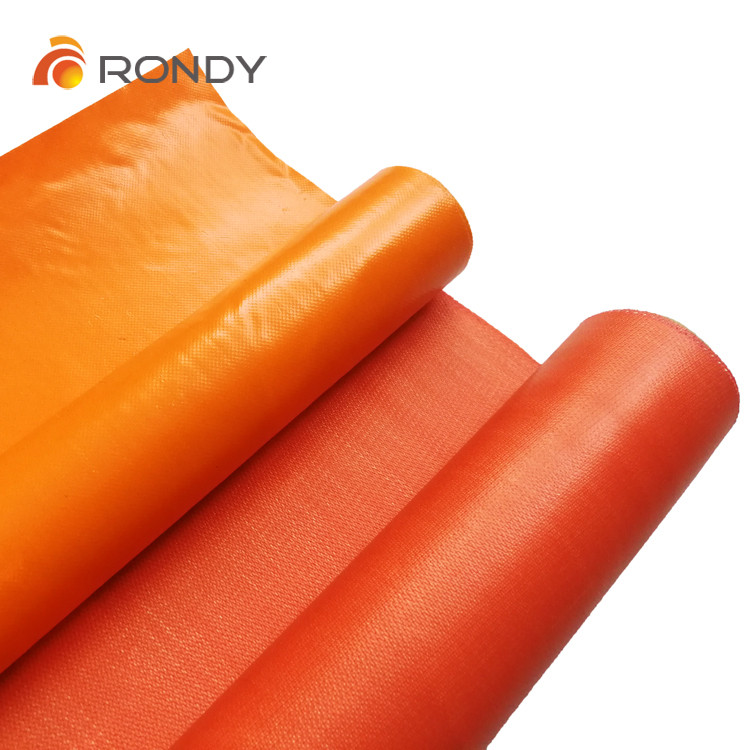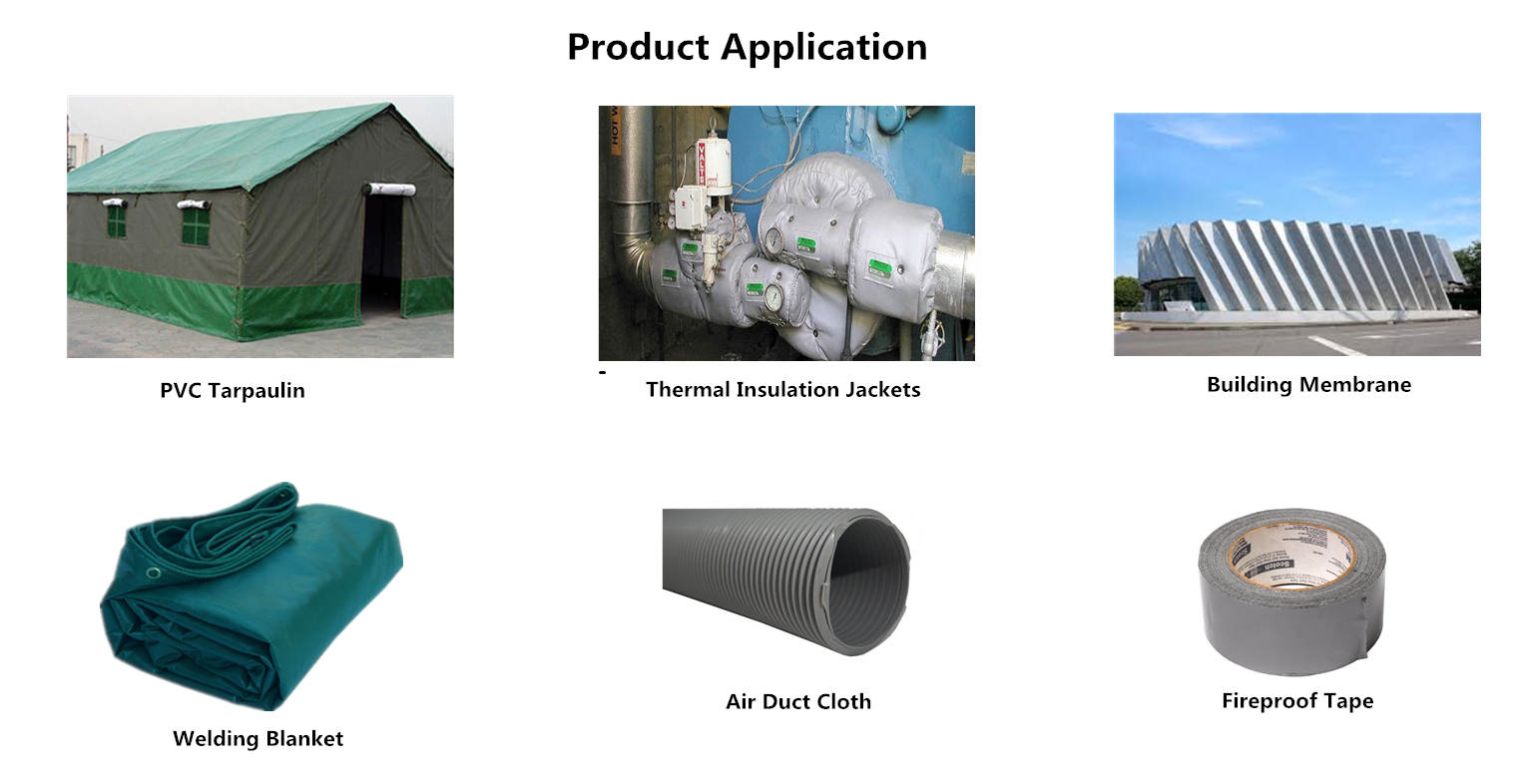 RFQ:
Q:Are you factory or trade company?

A: We are factory with more than 10 years' production experience. It takes 2 hour from Shanghai raiway station to our factory by high spped train.

Q:Can you send me a sample? Is it free?

A: Yes, the sample is free, but the courier charge should be on your side

Q:How about delivery time:

A: Usually around 7-14 days after payment,but according to quantity

Q:Can you product the customized goods?

A: Yes, we can OEM .

Q: How about payment?

A: T/T,L/C at sight

Q:How about you gurantee quality?

A:We confirm sample, technical data with you before production. We will produce your cargo according to technical data and sample. Our production manager have produced coated fiberglass fabric with more than 25 years' production experience. The QC need test 3 times product quality before load cargo.

Q: How to slove product quality?

A: Usually the valid time of product within 1 year, If you find product problem, please provide sample/pictures/test report. Once confirm,we will exchange or refound as you like.

Q: Do you have quality certifications?

A: Yes, CE, SGS,TDS,MSDS



---
Fiberglass fabrics finishing style

Service Temperature

Feature

Fiberglass fabric Applications

Aluminum coated with fiberglass fabric

550℃

Heat reflection, waterproof,abrasion proof

Heat protection cushions,motor vehicle industry

Dyeing with fiberglass fabric

550℃

Heat reflection,distinguish work area

Heat protection,

Welding blanket

Heat treatment fiberglass fabric

550℃

Decrease pulverous mote, good osmosis

Welding blanket, general purpose insulation

Silicone coated with fiberglass fabric

550℃

Mechanical load , good chemical resistance,oil resistance, corrosion resistance

Welding blanket,foundry splash protetion,conveyor belt and expansion joints

Vermiculite coated fiberglass fabric

750℃

Abrasion resistant and fireproof

Welding blanket, general purpose insulation

PVC coated with fiberglass fabric

550℃

Waterproof,easy to cuts

Shed fabric,with-booting tube, fire blanket used on waterproofing , fireproof,cold-proofing

Acrylic coated with fiberglass fabric

550℃

Abrasion resistane, easy to cuts,allergen resistant,anti-adhesive

Welding blanket, expansion joints

Neoprene coated with fiberglass fabric

550℃

Abrasion resistane,allergen resistant

Welding protection
---
New Products
Relative Keywords
You may also be interested in:
Business Type: